This year's LOTR Cup was a spectacular 1,000 points, allowing good sized armies with lots of monsters and characterful heroes in support. I took the Fiefdom of Dol Amroth, with the Great Eagle Gwahir allied in (because everybody needs a monstrous flyer, right?)
Photos as promised:
Game one: Civil War in Gondor vs Pete's Army of Minas Tirith
Boromir leads the Armies of Minas Tirith against the upstart rebels of the Fiefdom of Dol Amroth. The mission was the Lords of Battle, fighting to destroy one another's Army, Leader and Banner Bearers.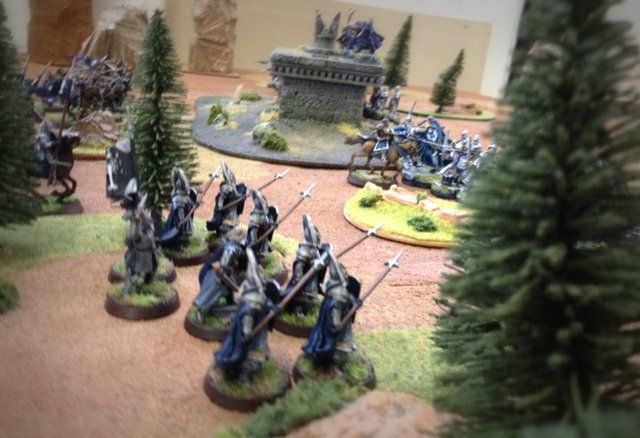 The Feifdom's march under their blue banner as Boromir and his knights prepare an early charge.
A captain of Dol Amroth takes on Boromir (red shield), and both use the Heroic Strike ability to raise their fighting skill for a single turn. Luck is on his side as the Captain manages to beat Boromir, and Peter decided not use further Might points knowing the Captain wouldn't be able to kill Boromir in a single turn.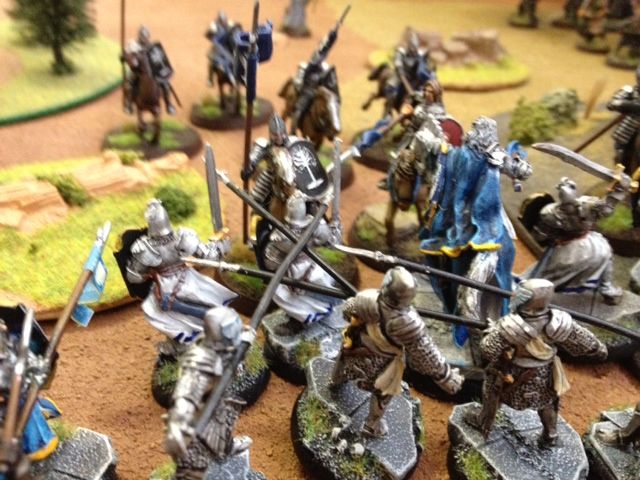 The Fiefdom's allied Eagle swooped over both armies and grabbed the enemy banner bearer, hurling it through his friends. Even if this hadn't killed him, it would have robbed them of the banner's rerolls for the turn.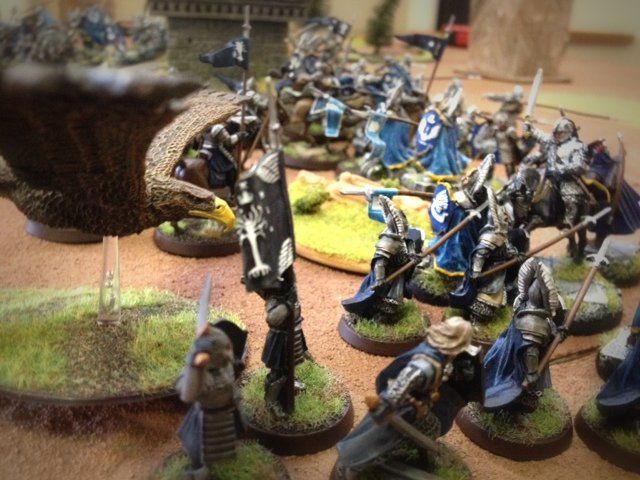 The Banner bearer predictably didn't survive, tipping the balance against the Guardians of the Fountain court on the left flank.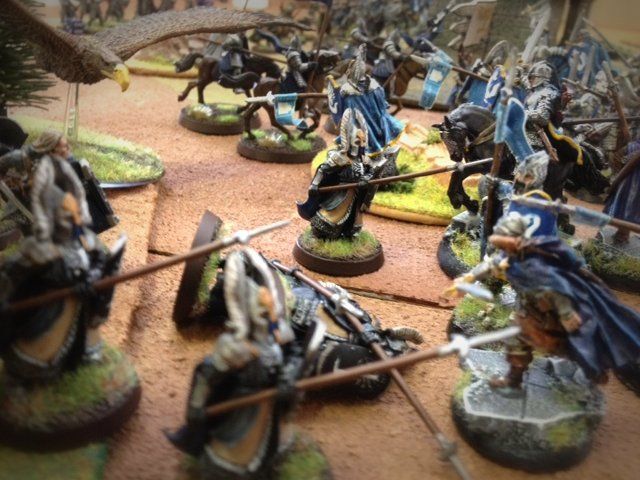 Meanwhile, the Captain decided to kill Boromir's horse rather than attack the man himself, greatly reducing his damage potential in coming turns. Boromir took out his displeasure by fighting back hordes of infantry time and again.
Pete's army of Minas Tirith included Gandalf, who was well positioned to sorcerous blast infantry down the line and assist his allies.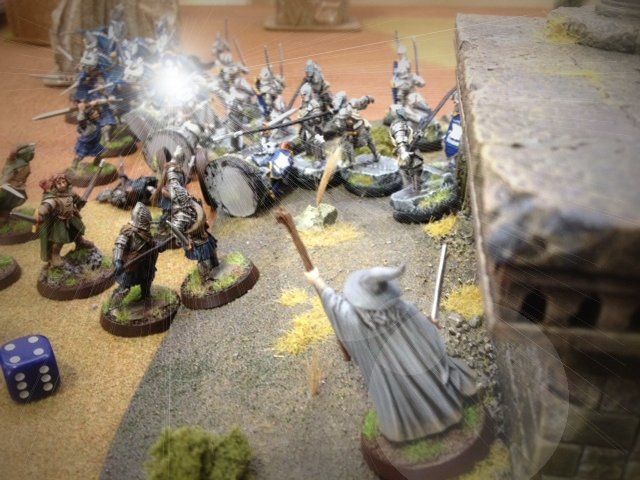 However, even when he was knocked to the ground, to beat Prince Imrahil, Faramir and his supporting infantry would need to roll at least one six. His result?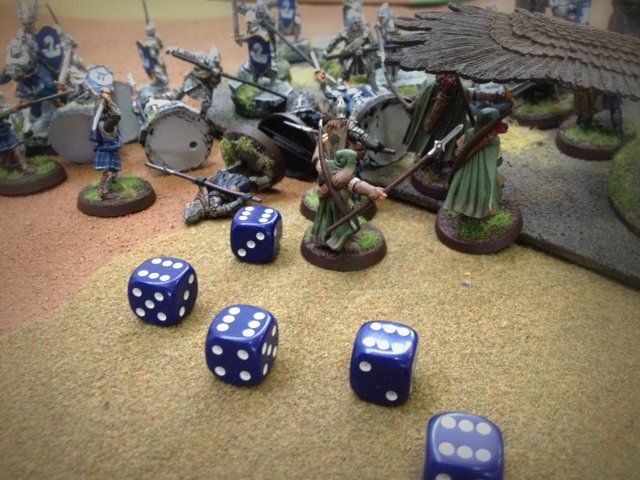 Gwahir the Eagle joined the fight against Boromir, who managed to beat them back again but was tiring as his Might began to run out.
Even the mightiest of heroes fall eventually, and Boromir was finally swept away.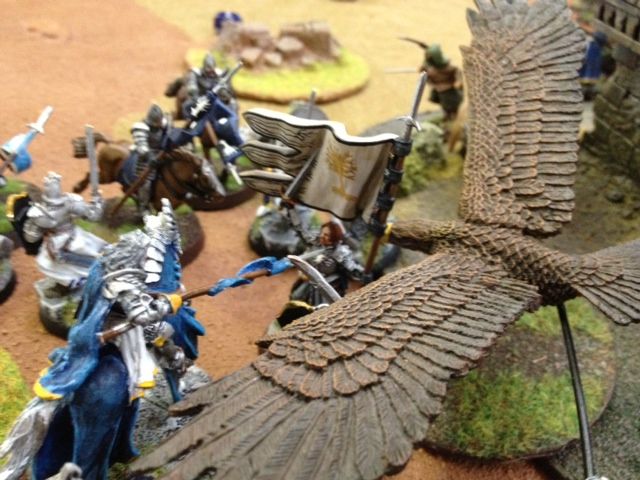 The result was a major victory, with the leader slain, enemy army broken and banner killed. Great game Pete, as always!