This is my map campaign. Basically every game we play will contribute towards the changing map. Each army (british, german, soviet, italian and french) all have their own objectives. I didn't include the Americans because the French army will sort of count as the Americans as if they get defeated they will retreat to England and if they want to retake France like D-Day they take the American place. Just making it one army complicates things less. Plus I will be using American minies to represent the French as I don't have french models. The Italians will also have German models to represent them. The whole campaign will take ages to finish but I'll post a battle report each time something goes on. If a counter has a roman numeral on it it means that it is an army. The game starts in 1940, after the phoney war has finishes and Poland has fallen.
THE STARTING POSITIONS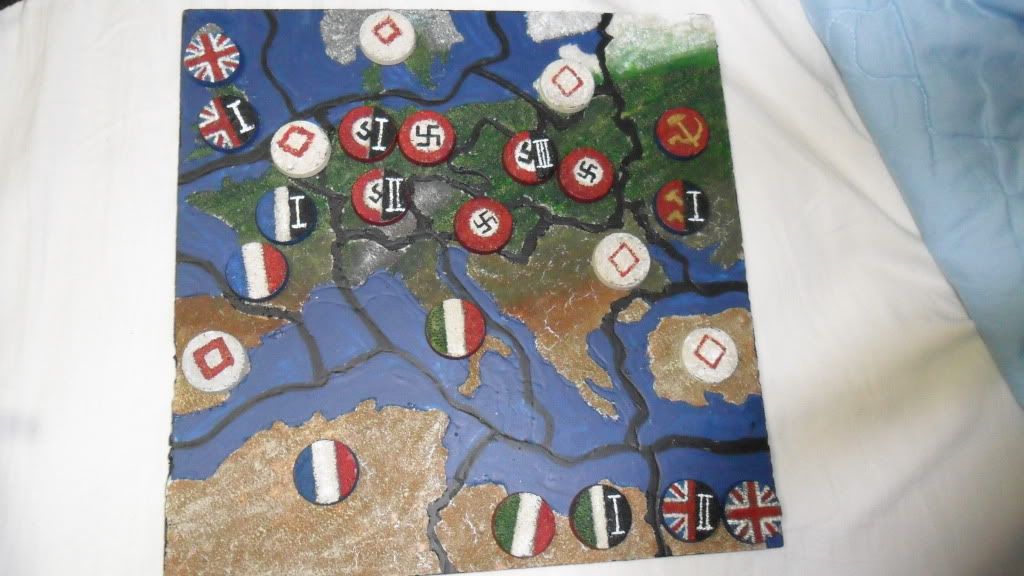 1940 FIRST MOVEMENTS
-Two German armies attack France while Britain sends an army acros the channel to help her ally.
-A German army attacks the nuetral countries of the Baltics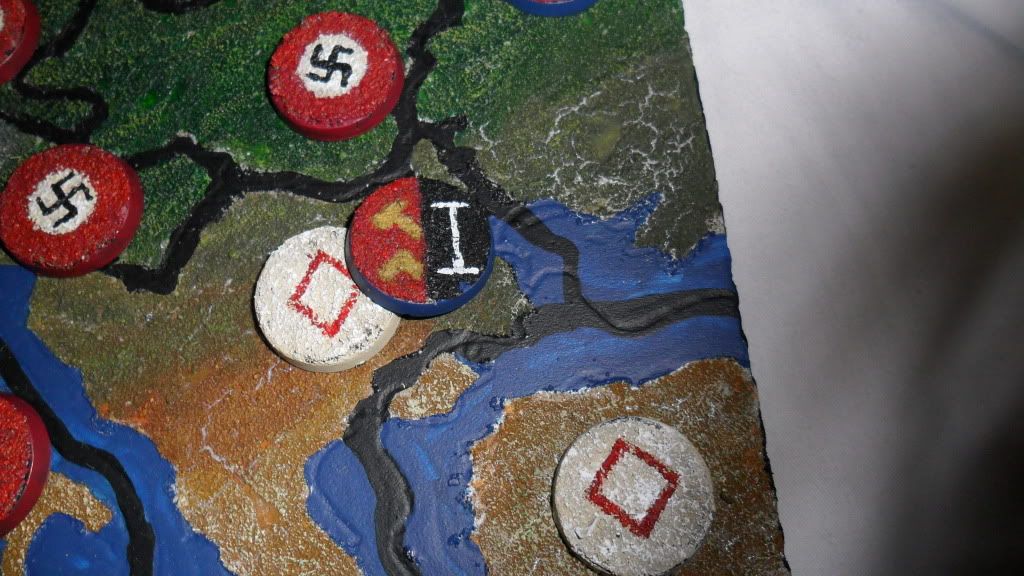 -The Soviets invade the neutral countries of the Balkans
-The Italians wishing to expand their influence in Africa has invaded British Egypt... and this is the battle of Cairo!
BATTLE TURN 1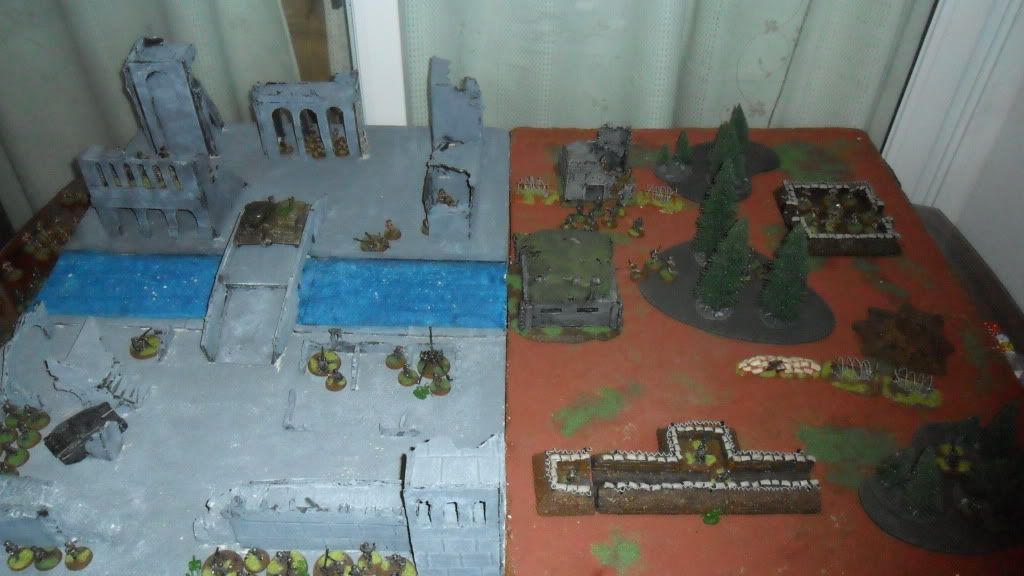 -After the end of turn 1
-Five objectives are the two trenches, the bunker and 2 buildings across the river
-Italian mortars start off with a massive barradge and scatter the British lines causing many casualties, although many over heat.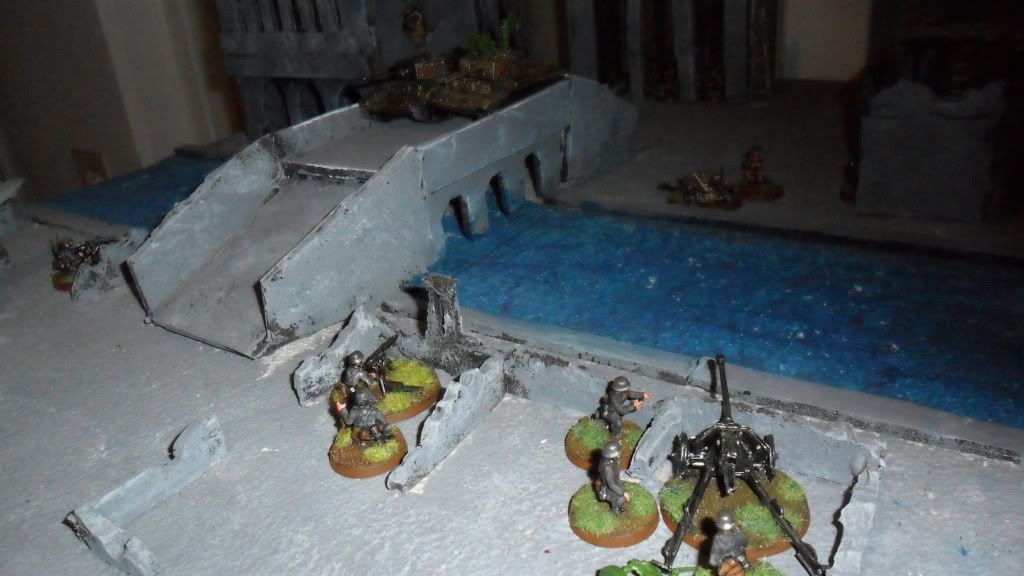 -The Italian anti-tank gun fails to damage the cromwells and machinegun fire is exchanged across the river.
-An italian machinegunner overwatches the British lines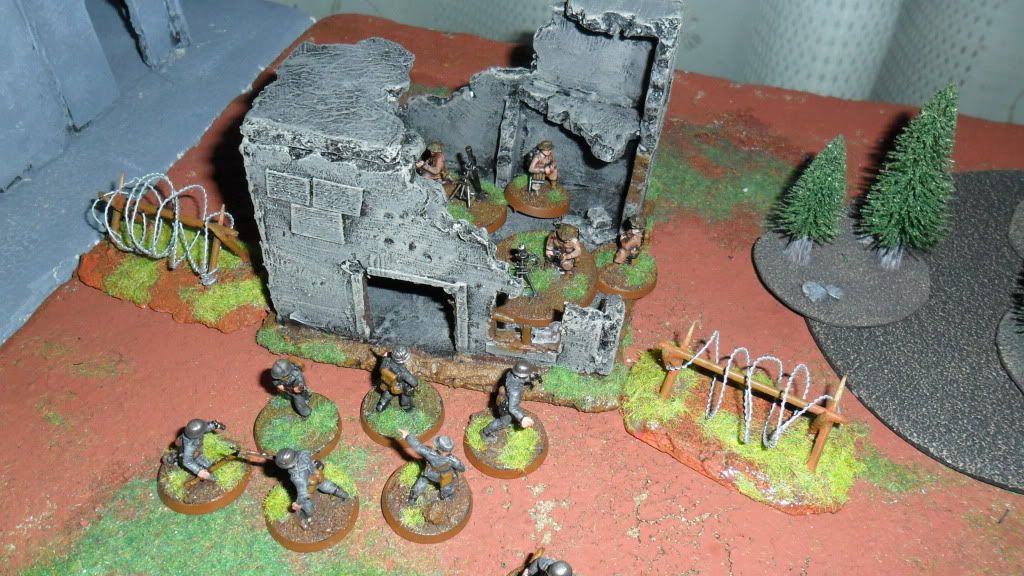 -Italian troops are ready to take the British heavy mortars head on.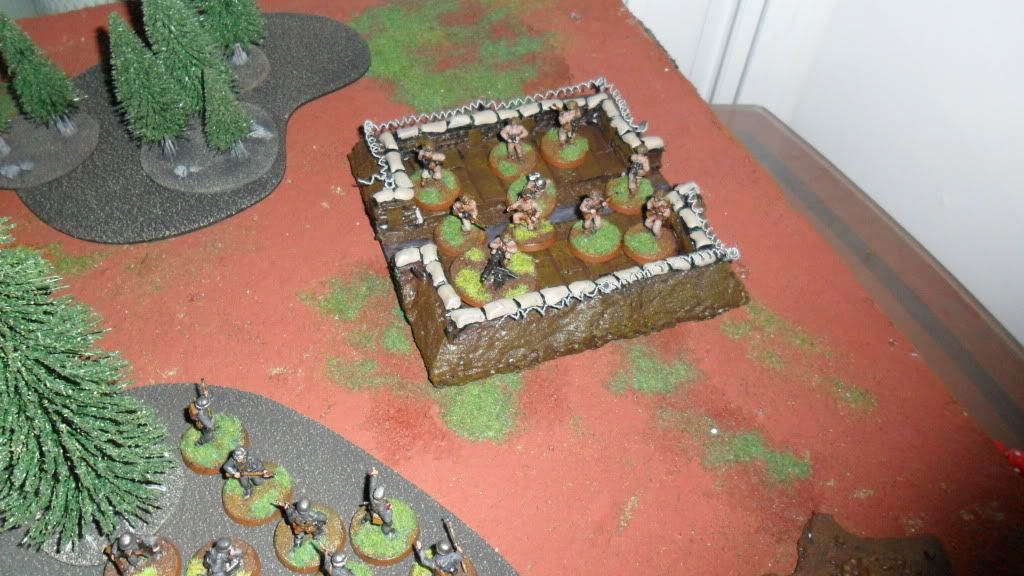 -British trench troops stubbornly fireback and hold their position against the charging blackshirts.
-Machineguns fire but to little avail.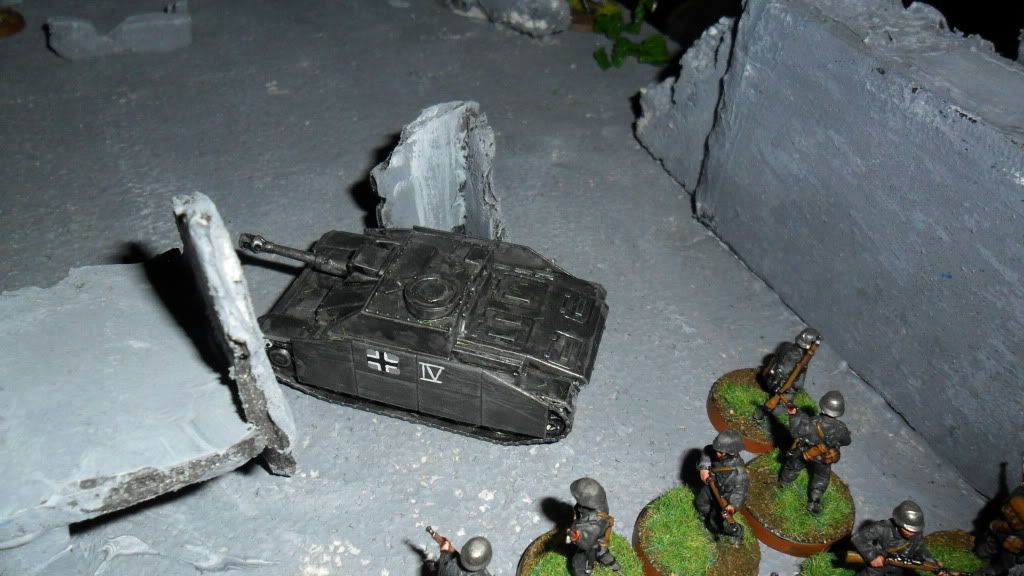 -Italian troops bracing for the oncoming British tank onslaught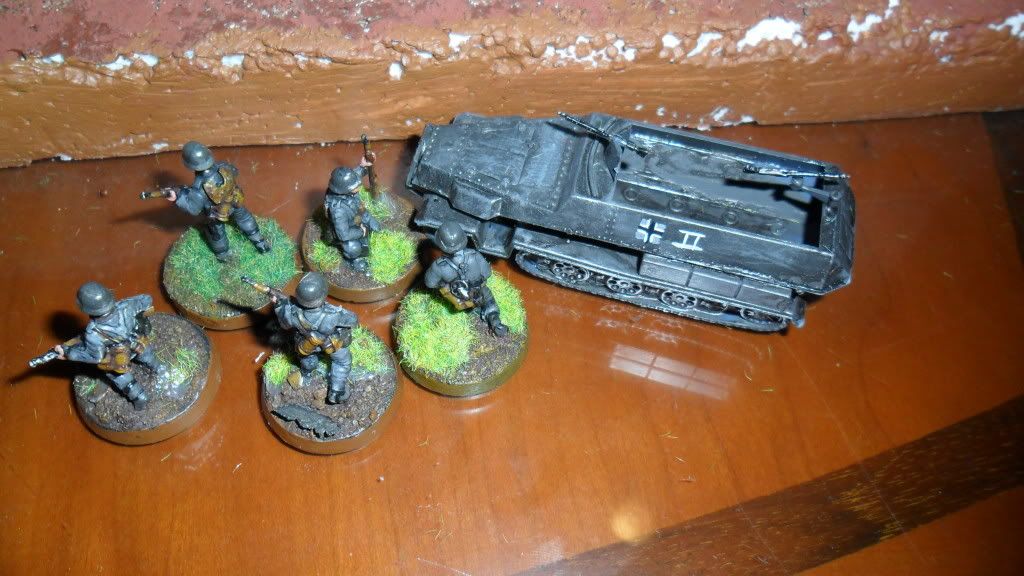 -Italian casualties at the end of turn one totalling at 5 and 1 vehicle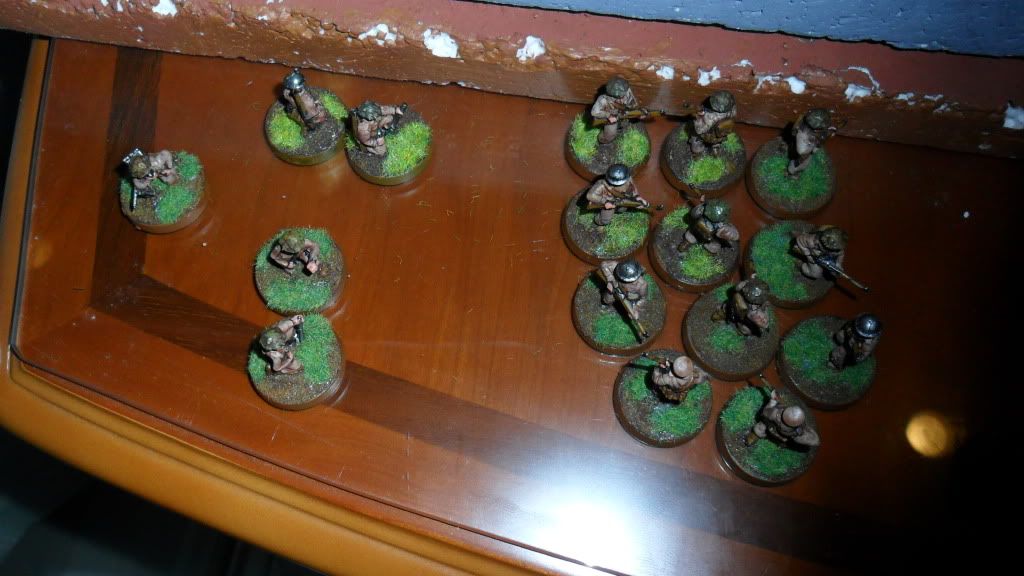 British casualties at the end of turn one totalling 18 (two are not included here)
thanks and stay tuned for the rest of the battle!