My Heavy Panzer Panzer Walkers arrived Friday, so a quick dab of paint later....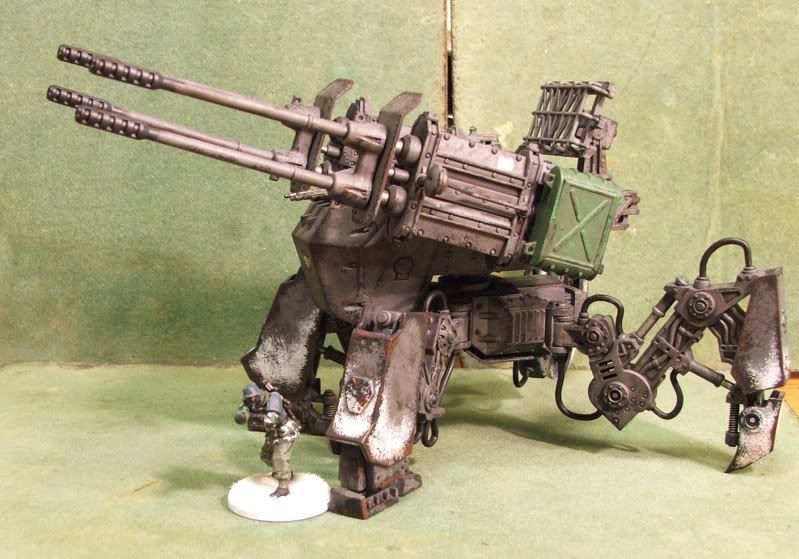 ---
I love those things. I should pick a few up for my gaming. You looking forward to the miniature rules that I believe Andy Chambers is penning for Dust Tactics? Too bad the allied armoured units don't look as cool. I'm not fond of the walking Sherman tanks personally.
---
I'm apprehensive about Dust Warfare as I just love DT for its simplicity, I feel that the added complexity and detail will slow the game down.
---
Looks great! What did you base that troop by the way?
---
It's not a good shot of the figure and the white id washed out in the photo, but its based with white snow flock.
---
Return to Other Wargames
Who is online
Users browsing this forum: No registered users and 1 guest